This week at
Getting Cricky
, the challenge is "Wedding Bells are Ringing". We are to make a project for a Wedding, Engagement, or Anniversary. I just LOVE this theme. I'm all about LOVE! LOL. This is actually my second item I made for the challenge. I didn't like my first project I made. It was two heart bags from the TBBM cart. The bag was NOT what I expected, but I absolutely LOVE that cartridge. I actually can't wait to get TBBM 2! It just came out.
Anywho...onto my project. I decided to make a tag using TBBM. I cut it at 5.25. The sentiment on the stamp is from
K. Andrew
. Her stamps are wonderful and so versatile. The "Bottom's Up" sentiment is from
"Pirate Tales and Fish Scales-Sentiments"
. LOVE that name! It's so cute. :) You can click
here
to purchase this set and also to check out all of her other amazing stamps!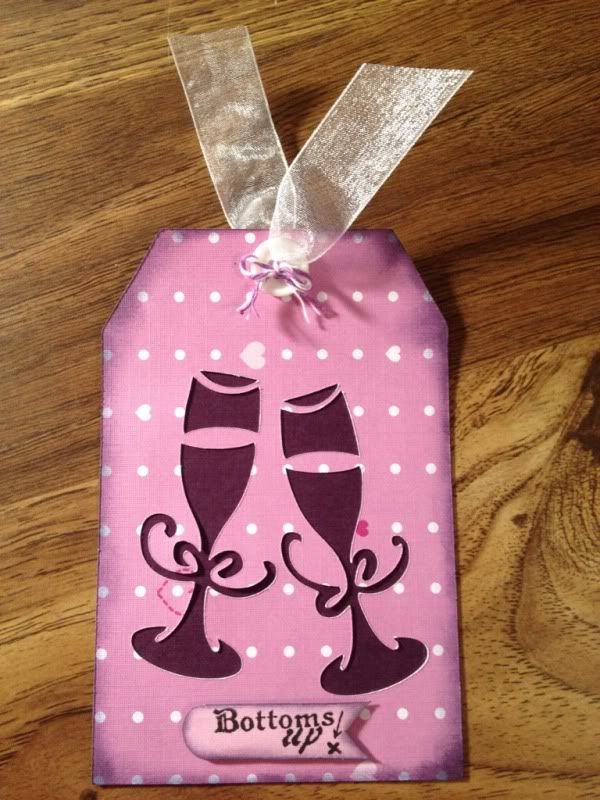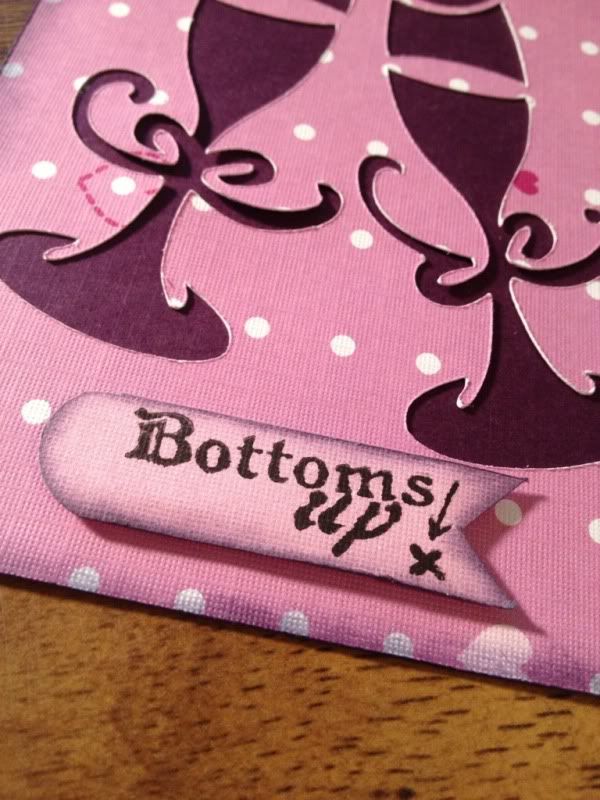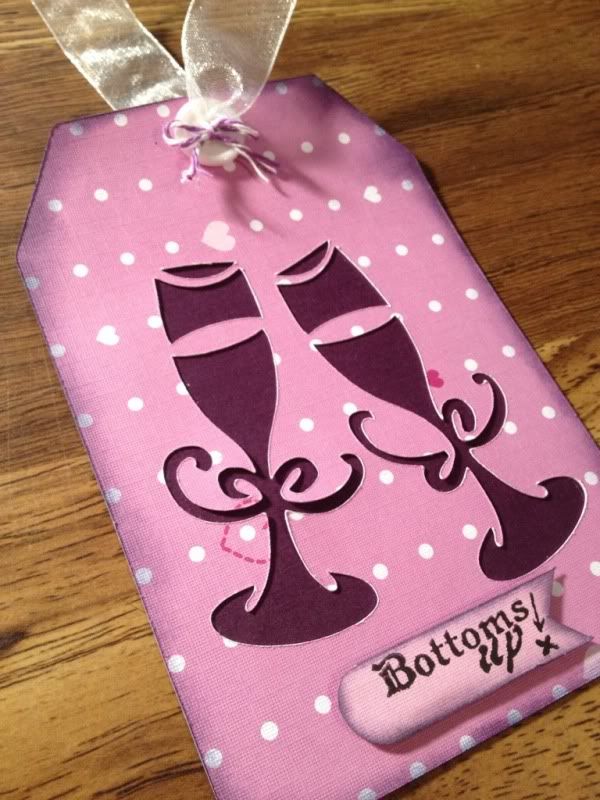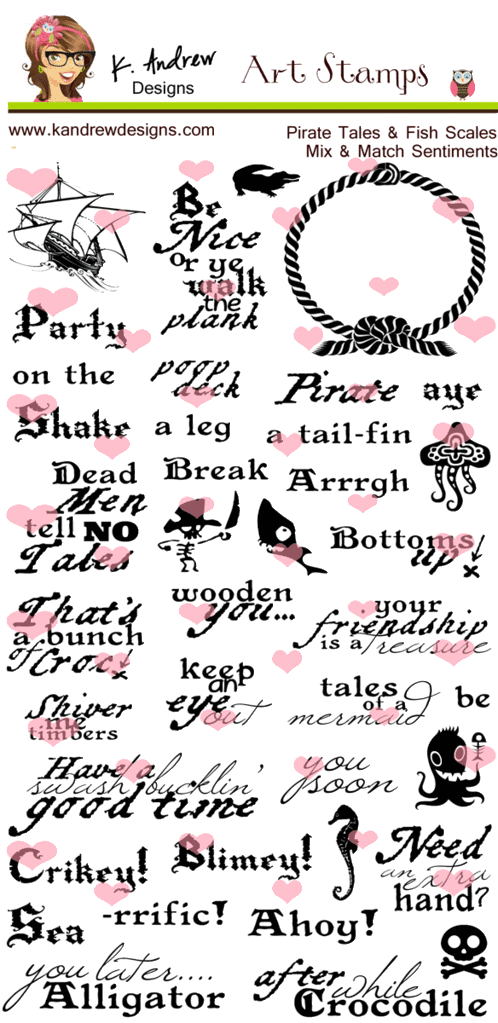 Thank you for visiting! Don't forget to go and check out all of the other great projects from
K. Andrew's Design Team
!!!