Here are some photos of my Craft Room. It's a work in progress. :) Sorry for some of the clutter. I need more storage!
My Craft Room...this is in vinyl on my door. :) 
View when standing at the door.
My husband made me the long table..it's about 8 feet long.
The black book shelves are from Wal-Mart.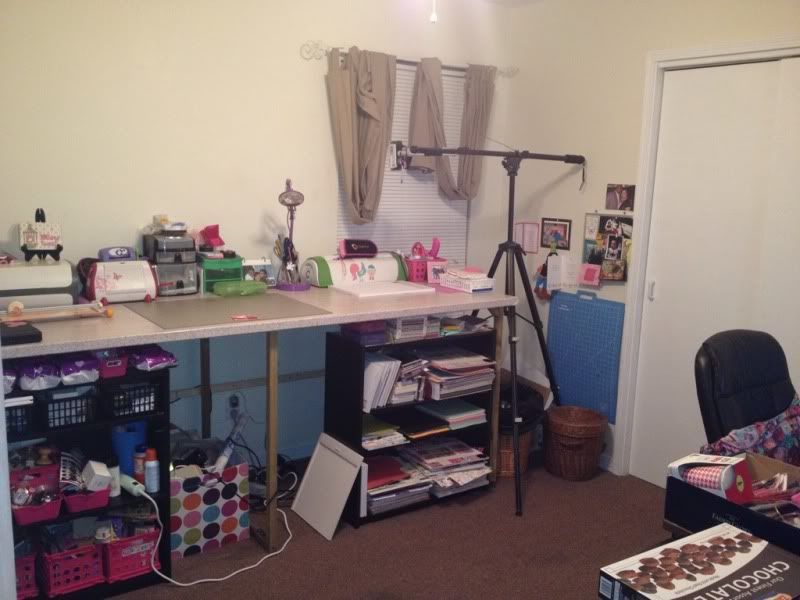 Stamps, Buttons, Inks, Embossing Powders, Glues..Catch all really.
Desktop
Ribbon station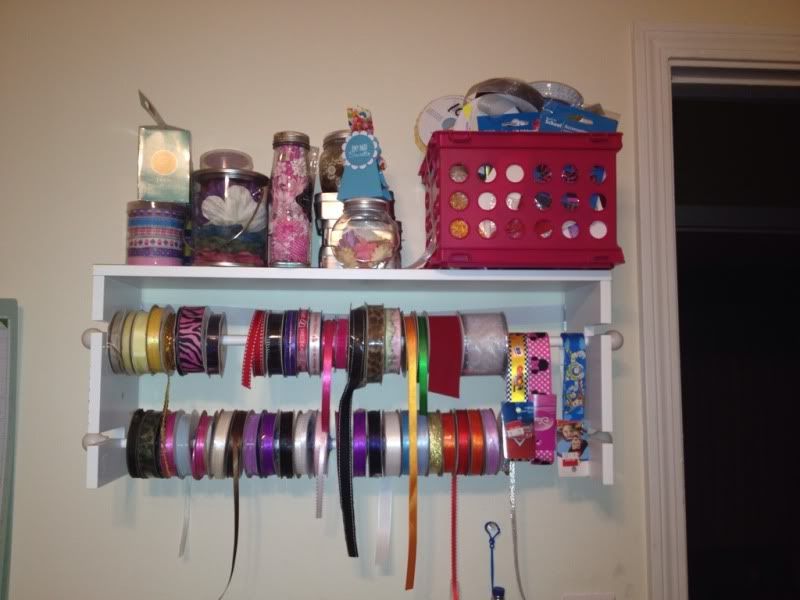 Original E on my desk...that I use with my "other" software.
Camera set up for when I do videos...I need to start. LOL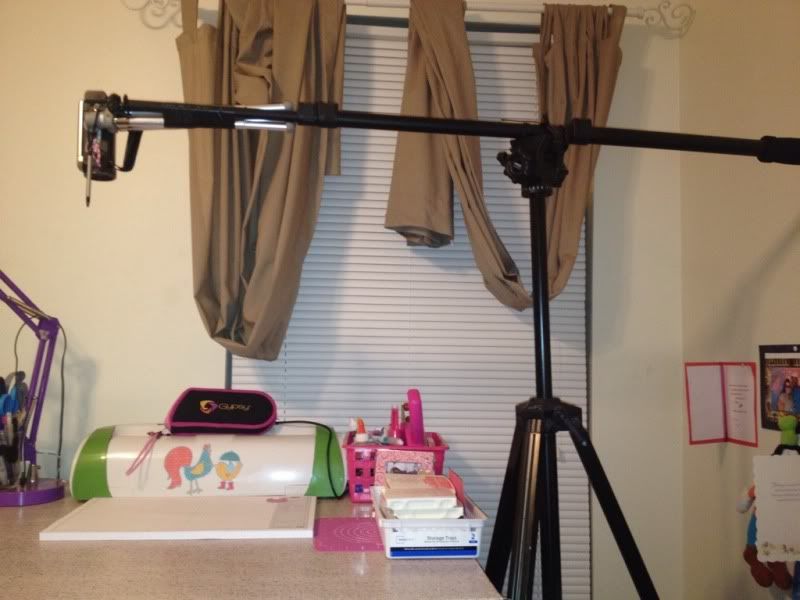 Paper Collection. I know it doesn't look like a lot..but to me it is! :)
Right side of Table...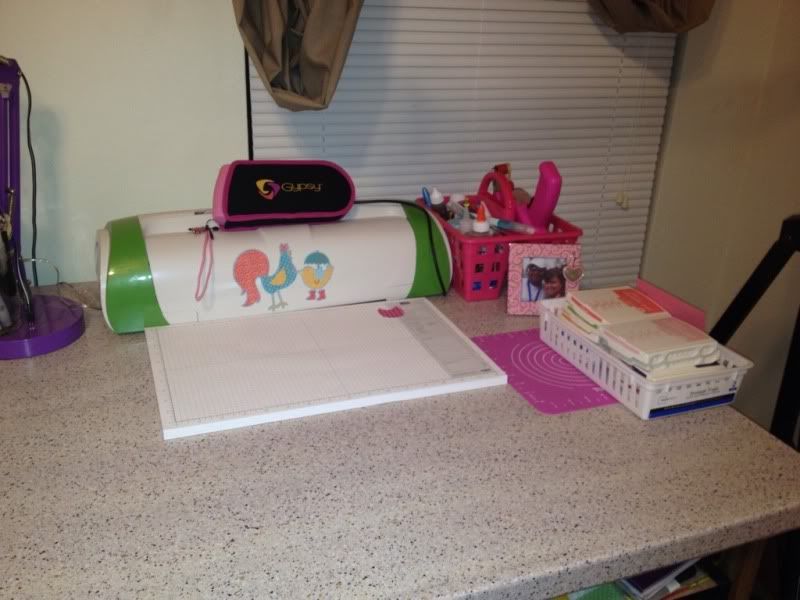 Center of table..Cutting mat..Light
Left side of table. Imagine..iPod station..Cuttlbug
Peg Board. Great for hanging things!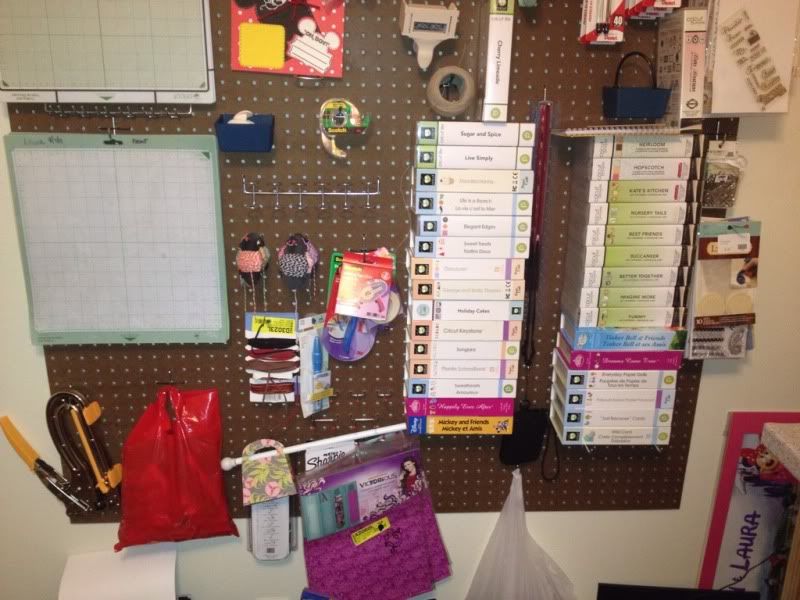 Peg Board. It can use more organization..but... :)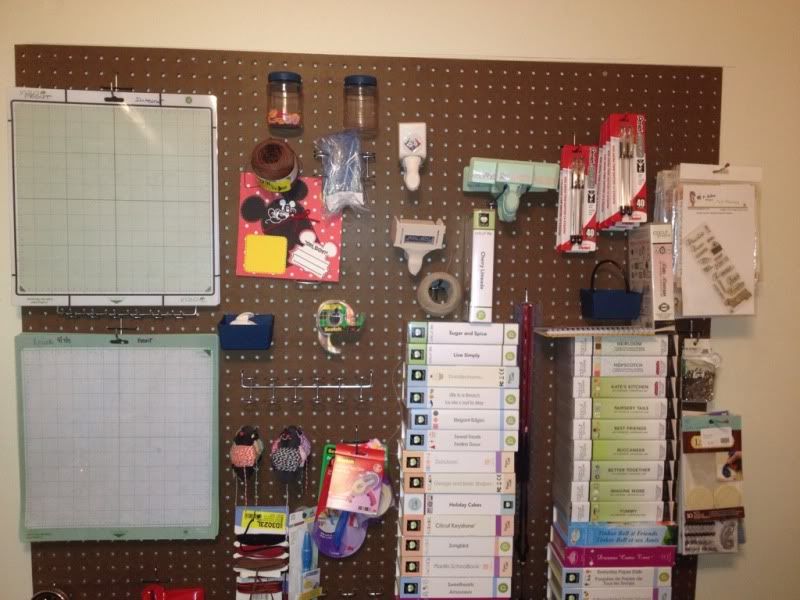 ~My Nail Polish Station~ YouTube water marbeling and you'll see why I consider this part of my craft. :)