Welcome the "Getting Cricky With It" Surprise Blog Hop for Kristal!!!
Today the Design Team is bringing you some very special projects created for our wonderful and amazing leader Kristal! Our term is almost over and we wanted to show her just how much we appreciate ALL that she has done for us this term. The projects that we will be sharing with you will also be sent to Kristal. We encourage ALL of her fans to join in on the fun as well! Be sure to add your card/project to the link below and then be sure to mail it off to her!
If you've hopped along from
Anita's
page, then you are in the right place!! If you are just joining me from your dashboard, or reading this via email, please be sure to CLICK HERE to start at the beginning with Kristal's blog (you'll want to catch up on all the FUN!!)
Each of Kristal's stamp sets benefit charity. At least $1 per stamp set goes to benefit the charity noted on the stamp set package. K Andrew's stamps are all made and assembled here in the USA, which is very important to Kristal. This ensures all product materials are safe and that jobs are being provided and maintained here in America. You can learn even more about Kristal's stamps (and pick some up for yourself) by visiting her online store: K Andrew Designs.
Now on to my special project I made for Kristal. I seen a tutorial from Teresa Collins on how to make this cute little matchbox book using 1 sheet of 12x12 paper. You can check out the video of the tutorial
HERE
. I decided to also cut out some white card stock squares so she can put on the inside of the book in case she would like to add something herself.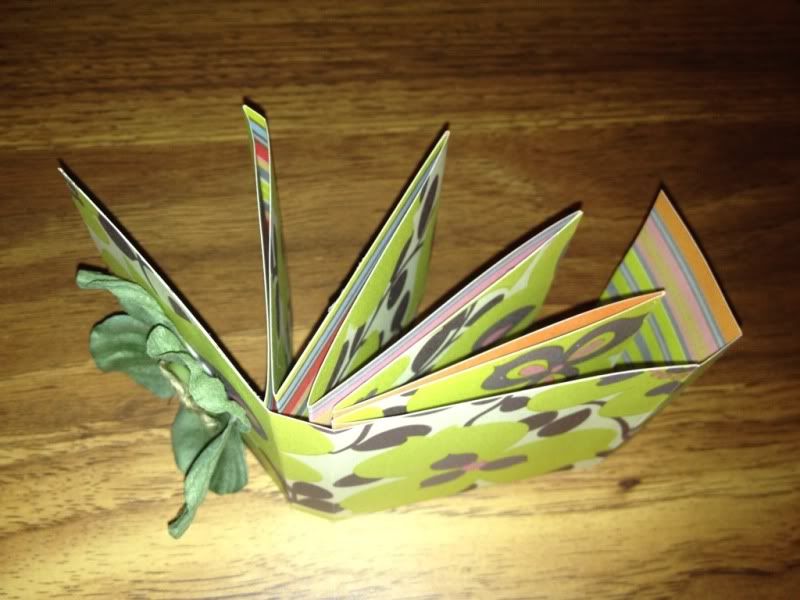 The stamp set I used is "Crafty Friends" from K. Andrew. You can purchase that set
here
!
Now you can dance on over to your next stop:
Sherry
Here is the line up in case you get lost along the way:
1.Kristal
2.RhoLynda
3.Charlotte
4.Cheri
5.Linda
6.Amanda
7.Debbie
8.Vero
9.Lisa
10.Jennie
11.Kristan
12.Holly
13.Jamie
14.Christel
15.Jana
16.Patti
17.Heather
18.Miranda
19.Ildi
20.Jessie
21.JoAnn
22.Letillia
23.Larelyn
24.Anita
25.Laura
26.Sherry
27.Shawn
28.Faith
29.Amy