Ok, who knew scalley wag was a pirate term?! Not me! But I love it! I know I've called some people that name in my day. LOL I just got the Bucaneer Imagine Cart tonight. I knew I wanted to do something with it, but didn't know what. I just threw this together real quick and I guess it's ok. My hubby likes it. :)
He's a mean fishy, scally wag!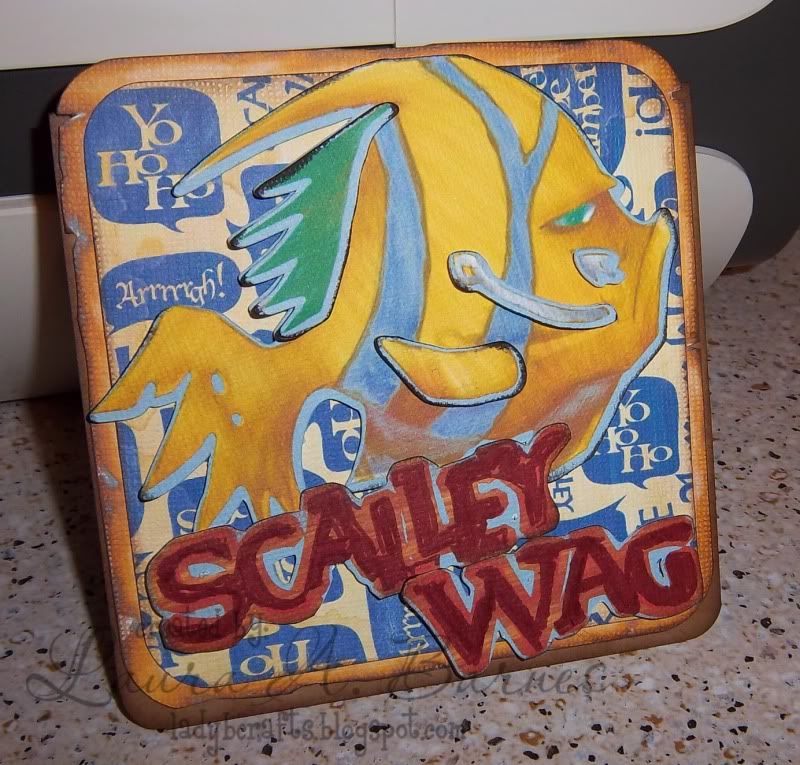 He's so mad!!! LOL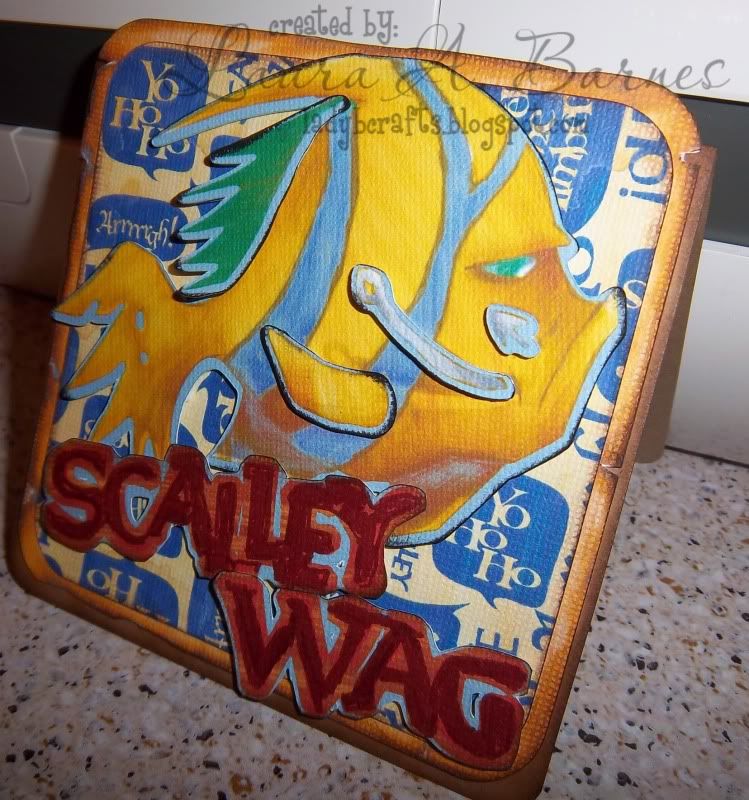 I popped up the layers that were available for the fish.
It gives the fish some dimension.
I also inked all of the edges of the fish layers in black.
I printed 2 squares in 2 different patterns that are on the cart. The card
base is craft paper and inked with Chocolate Studio G ink.
Hope you enjoyed!!! Don't forget to comment and become a follower. I will return the favor.